Children's Dentistry: Four Reasons to Make Sure Your Children Take Care of Their Baby Teeth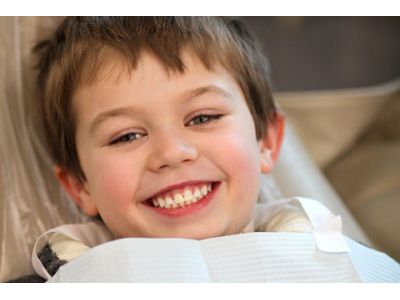 Primary teeth help with the alignment of secondary teeth
The primary function of baby teeth is to guide permanent teeth when it's time for them to grow in. If primary teeth are not properly taken care of and one needs to be removed due to decay, other teeth will likely shift which can cause spacing problems as secondary teeth come through. If a primary tooth needs to be removed prematurely spacers or other dental hardware should be used to ensure proper spacing for the secondary tooth.
Also, if a child loses their primary teeth too early and their secondary teeth come in improperly, it can have a serious effect on your child's ability to speak properly and pronounce words correctly.
Properly cared for baby teeth improve overall health
Young children who have decaying or painful baby teeth are more likely to experience nutrient deficiency because of discomfort or pain that occurs when chewing certain foods. For children with major issues, they may be unable to chew much of anything. Besides difficulty chewing, bacteria that is present when there's tooth decay can correlate to serious health issues.
An attractive smile can help with your child's confidence
It's a sad fact that children can be cruel. One of the most common things young kids will point out and tease other children about is their teeth. Your child should be comfortable laughing and smiling without worrying about being made fun of.
You're creating good oral hygiene habits
Perhaps most importantly, the beginning years of a child's life is where a lot of development happens - especially in regards to creating healthy habits like proper oral hygiene. When children are taught how to properly take care of their primary teeth, they of course, are more likely to take care for their permanent, secondary teeth.
At Portage Lakes Dentistry, a dentist office in Portage, children's dentistry is one of our specialties. Please contact our office to set up an appointment for your child today!